Cake Delta 8 Disposable How to Use?
To use the Cake Delta 8 Disposable, unscrew the mouthpiece and fill the cartridge with your preferred concentrate. Then screw the mouthpiece back on and inhale. The Delta 8 Disposable is activated upon inhalation.
Put the mouthpiece in your mouth and press the button. The button should light up, letting you know that you're good to go (some pens don't have an indicator light). While holding the button inhale the vapor into your lungs. Release the button and hold your breath for a couple of seconds, then exhale.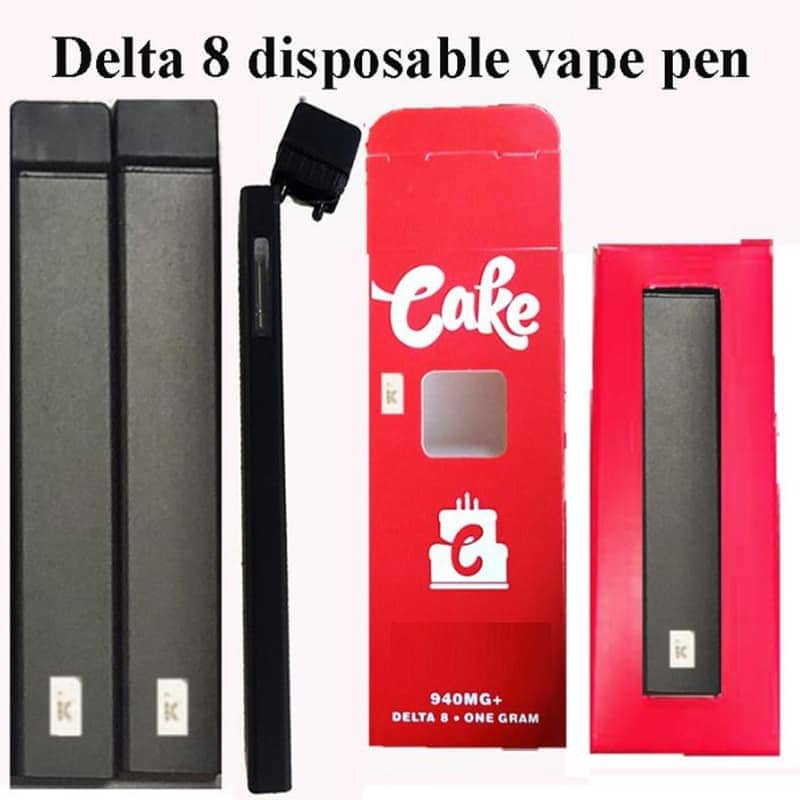 How does Cake Delta 8 Disposable works?
Are you sick of smoking your old-fashioned cigarettes?
Is it possible to have a healthy alternative while still being able to enjoy smoking?
If this is the case, delta 8 cake's newest electronic cigarette is ideal for you.
Other than the absence of nicotine and tar, the new disposable e-cig does not include any dangerous chemicals and does not contain any nicotine at all.
Additionally, the gadget has no carcinogens.
Even better, it emits absolutely no carbon monoxide.
Cake delta 8's fresh new product, which replaces these harmful chemicals with all-natural ingredients, is a safer alternative.
Customers have reported that they can taste a variety of flavors with the new disposable gadget, including watermelon mint and banana berry smoothie, according to cake delta 8 disposable reviews.
Many people regard the cake delta 8 as a more advanced vape pen rather than an electronic cigarette, despite the fact that cake aims to be both. Compared to their earlier versions, this new product is far safer. Because it does not require any liquid components such as propylene glycol or vegetable glycerin, it is a more environmentally friendly option. Instead, the delta 8 functions more like a typical smokeless cigarette, and it does so without the need of any liquids! It is as a result of this that consumers will not have to be concerned about making costly mistakes while using the new cake equipment.
Cake 1.5-gram Disposable Strains
Cake Delta 8 Disposable are currently available in 15 unique strains flavored with organic terpenes. If you'd like to learn more about which strain is right for you, check out our article Strains for Beginners
Banana Runtz – Indica
Blue Dream – Sativa
Blueberry Cookies – Indica
Cereal Milk – Sativa
Gelato 41 – Hybrid
OG Kush – Indica
Purple Punch – Hybrid
Strawberry Cough – Sativa
Texas Pound Cake – Indica
Thin Mint Shake (GSC) – Hybrid
Wedding Cake – Indica
White Runtz – Hybrid
Honey Glue – Hybrid
PB&J – Hybrid
Strawberry Sour Diesel – Sativa
---
At Delta 8 Resellers we know that finding the Best Delta 8 Disposables Online can be difficult and time consuming. Our goal is to make your experience stress free from start to finish! We've made it our mission to carry only the best delta 8 brands available at the lowest prices online. Create an account to earn rewards points redeemable on future purchases and enjoy our premium product quality.